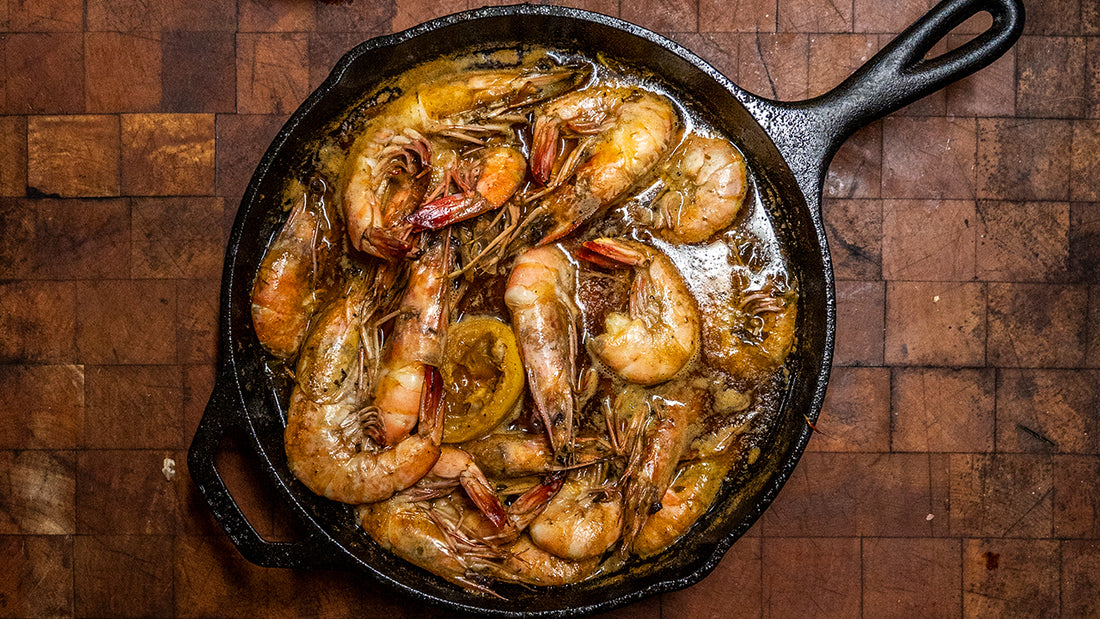 Galley Special: Louisiana BBQ Shrimp Recipe
Eric Newman of Journey South Outfitters out of Venice Louisiana has some experience making BBQ shrimp. Louisiana is famous for their shrimp and they do BBQ shrimp their own way. Eric gives some tips to help you make better Louisiana style BBQ shrimp.  
Some of Eric's tips to make BBQ shrimp include using the freshest ingredients, making the sauce first then putting the shrimp in, and toasting up some bread to eat with the sauce.