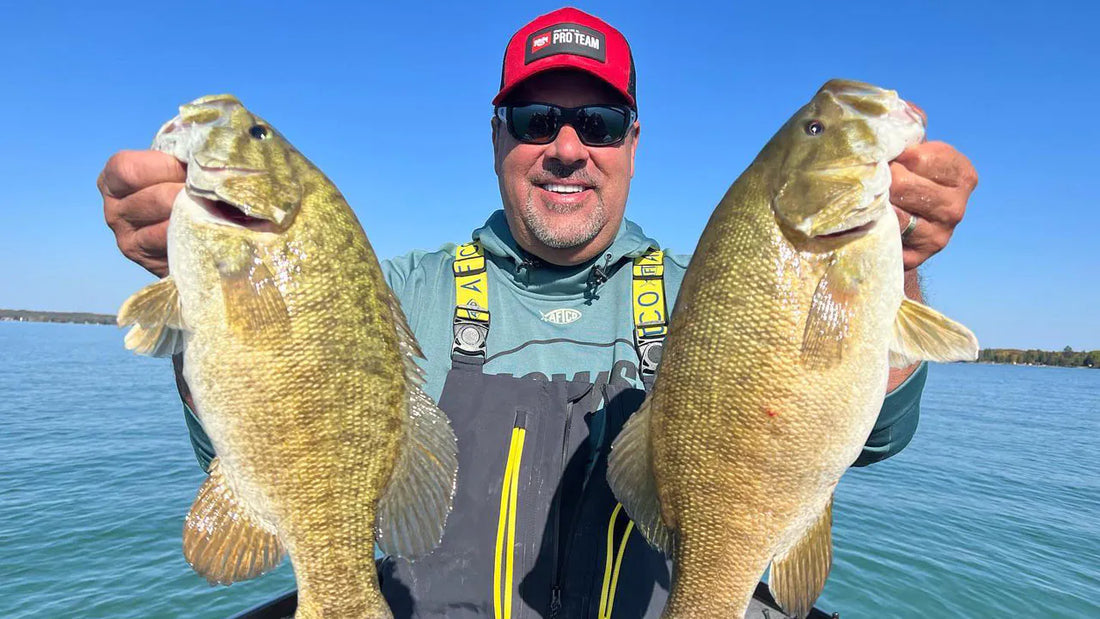 Mark Zona Joins AFTCO Pro Team
AFTCO's Pro Team is expanding in 2023 with the addition of one of the most dynamic media personalities in the fishing industry, Mark Zona. The co-host of Bassmaster and host of Zona's Awesome Fishing Show is a household name in the fishing and outdoors industry. Widely renowned and revered for his cunningly unscripted, unpredictable, and hilarious color commentary, Zona (aka "Z") will join an already impressive lineup of anglers and outdoor personalities representing the AFTCO brand on and off the water.
"I couldn't be happier to partner with a company that has supported our industry for decades" — Mark Zona
Known for being highly passionate, highly unpredictable, and highly entertaining, Zona will be outfitted in our wide range of technical fishing apparel including the ICAST award-winning outerwear, fleece, sun protection, and lifestyle gear throughout the 2023 season of Zona's Awesome Fishing Show and on the set of the Bassmaster Elite Series.
When asked about his decision to partner with AFTCO, Zona states, "I fish in extreme conditions throughout the country from the bitter cold to the brutal heat and thankfully AFTCO apparel has EVERY situation covered – their gear is 100% made for fishermen."
Follow Mark Zona
@mark_zona_fishing
Zona's Amazing Fishing Show
Watch Now