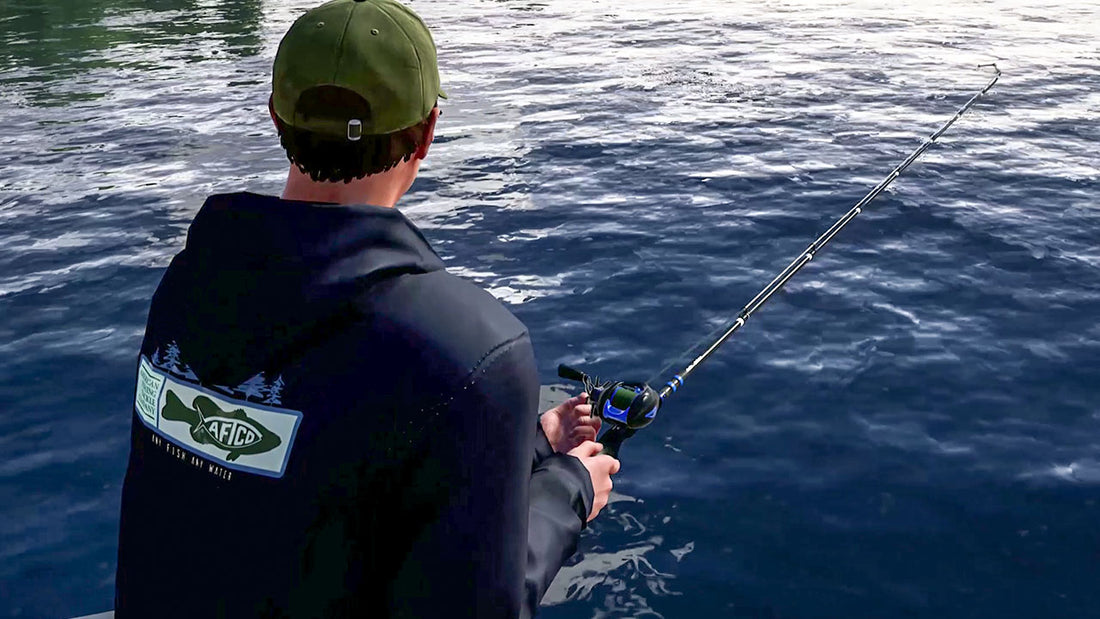 AFTCO x FISHING SIM WORLD PRO TOUR VIDEO GAME
Dovetail Games' Fishing Sim World Pro Tour delivers immersive gameplay for the avid and casual angler alike with an authentic tour mode that put's you up against some of the biggest professional anglers like AFTCO's own Scott Martin and other top-level Pro's. Through Fishing Sim World Pro Tour you must earn your way through the ranks to build career earnings, social media followers, and unlock sponsorship opportunities just like a real touring pro.
With the latest update rolled out to the platform, AFTCO clothing is now available for players to outfit themselves during gameplay. Further expanding on the realistic fishing gameplay, the expansion updates deliver more options and equipment no matter what your style of fishing. For a limited time, log into Dovetail Live to unlock rewards for AFTCO clothing immediately before they go into the in-game tackle shop.
Fishing Sim World is available now on Xbox One, PS4 and PC for just $19.99! Learn more here.