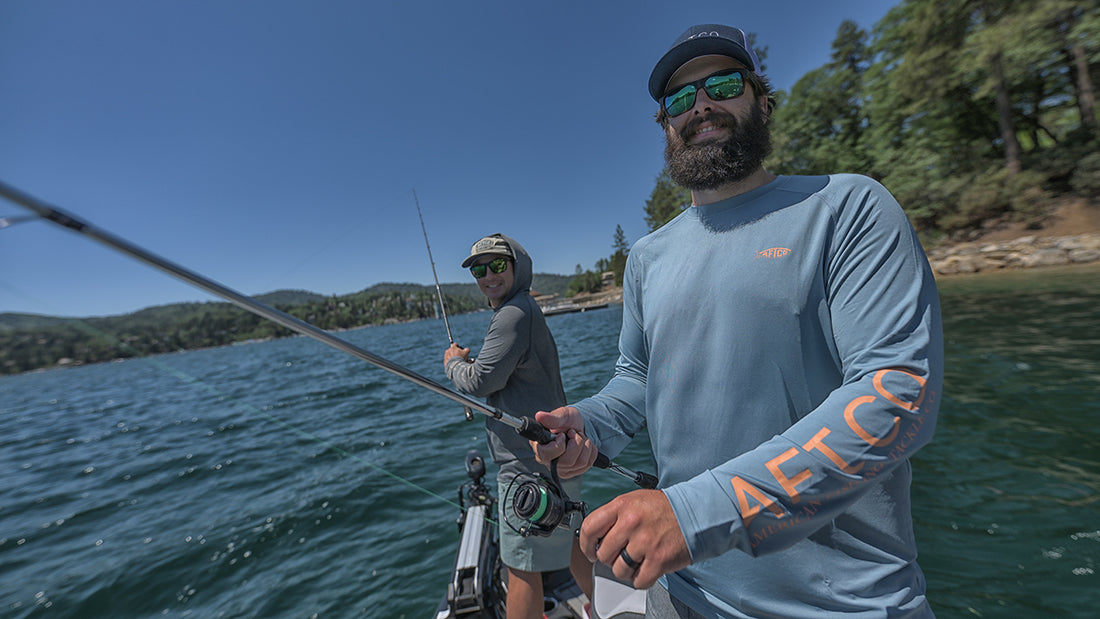 AFTCO Initiates Company-Wide Go Fishing Mandate
To urge AFTCO employees to grab a rod and enjoy the outdoors, we now cover the cost of annual fishing licenses for those who work at the company and "Personal Fishing Days" are encouraged!
"We think it's incredibly important for our employees to have the resources and opportunities they need to go fishing, whether by themselves or with their families and friends," said Casey Shedd, AFTCO President.
"From first-timers to experienced anglers, it just makes sense for a fishing company to offer fishing licenses to its employees."
We have added an arsenal of beginner rods, reels, and fully loaded tackle bags for employees and their children to use at local beaches, lakes, and ponds. Veteran anglers within the company provide detailed instruction and share tips to help those with less experience catch their first fish.
"With AFTCO conservation efforts focused on direct improvements to the fisheries we love, it's important to involve the youth," said Seth Meyer, Conservation and Content Coordinator.
Along with a 10% Pledge to Protect and Conserve, our focus in 2022 is sustainability and minimizing the environmental impacts of clothing manufacturing.