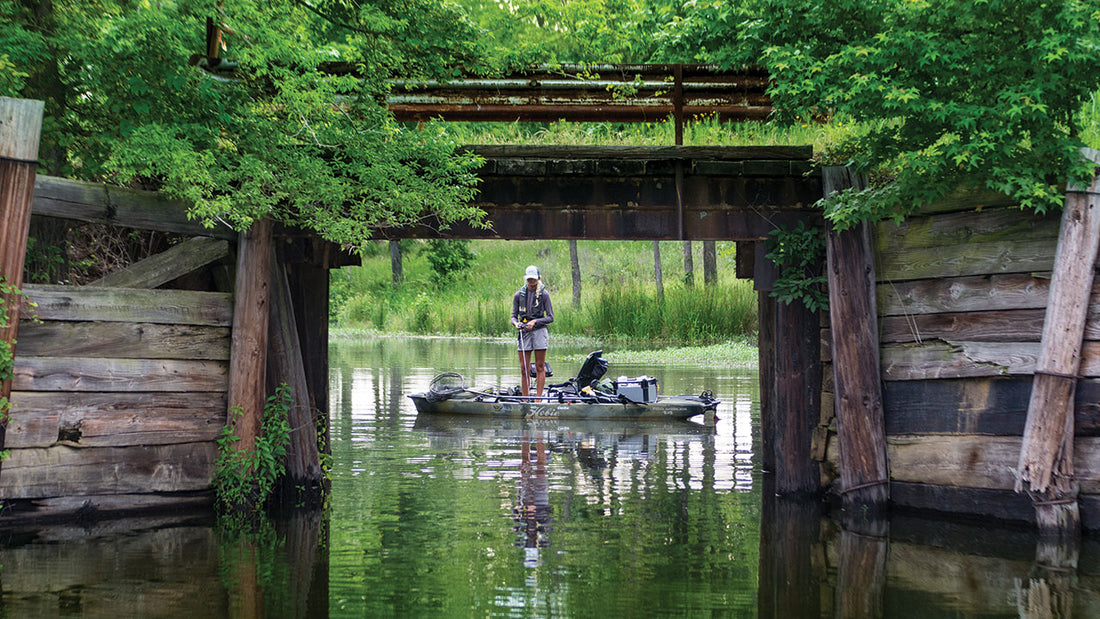 Women on the Water: Kristine Fischer
Kristine Fischer is not one to comply with societal norms. At a young age she was drawn to the outdoors, spending her free time exploring the woods and fishing local creeks and ponds. Fast forward to 2020 and she'll tell you that not much has changed, although her competitive spirit is at an all-time high.
Fully committed to living life on her own terms, Kristine sold everything, quit her job and ditched the corporate ladder to pursue her passion for the outdoors and compete nationally. This past season her undeniable drive, passion and work ethic led to commanding wins in both the Hobie Bass Open Series and Kayak Bass Fishing Trail Series. With each event drawing over 100+ competitors on some of the most premier lakes in the country, Kristine has solidified her reputation as a force to be reckoned with. Her best years still lie ahead as she continues to push the needle and make her mark on the water while inspiring others along the way.
Redefining the female angler. Follow Kristine: instagram.com/midwestfishergal