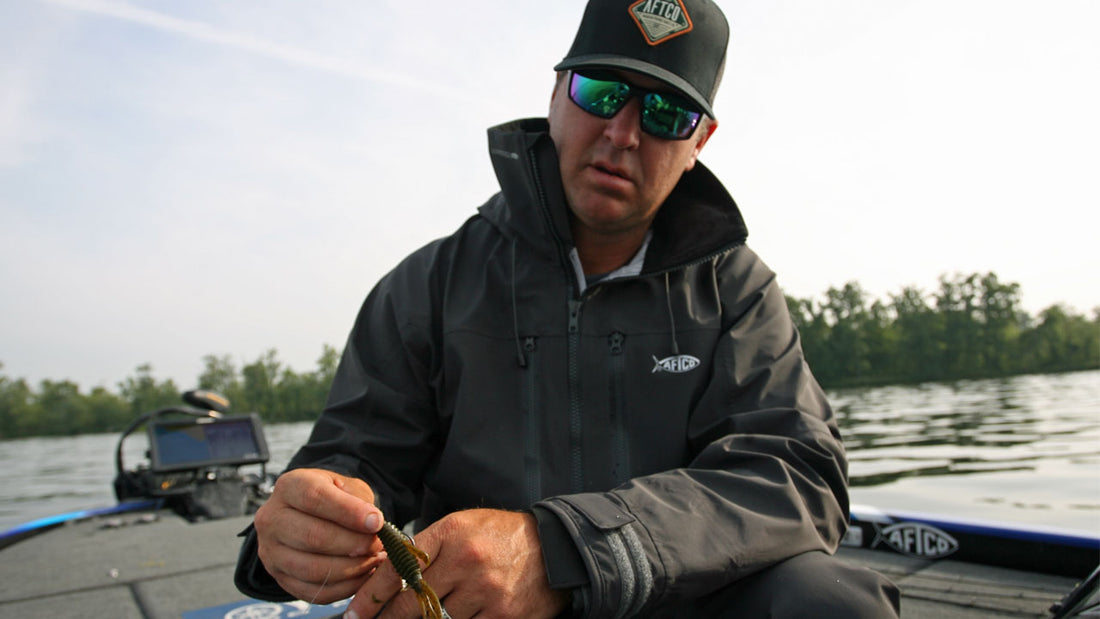 Summer Ledge Fishing with Todd Faircloth
There are two things you can depend on during the summer in Texas: big bass on ledges and pop up rain showers. AFTCO pro Todd Faircloth is intimately familiar with both of these, cutting his teeth on some of The Lone Star State's most famous reservoirs. Faircloth, is an expert at finding and catching fish on ledges during the dog days of summer, making a name for himself early in his career by winning multiple events utilizing the technique.
"Growing up fishing places like Rayburn, Fork, and Toledo Bend, learning to fish offshore was a necessity in order to compete in local events. I'm a firm believer that once the spawn has concluded that your largest population of fish live out towards the main lake," says Faircloth.
Finding these large groups of fish requires long hours of searching offshore haunts, utilizing mapping and electronics to find what Faircloth refers to as "intersections along the highway", that fish utilize to ambush forage.
"When I am fishing offshore I am going to spend a lot of time behind the steering wheel looking for sweet spots that are not only holding fish, but that are likely to replenish day after day. I am going to rely primarily on a crankbait, as my search tool, and a big worm as my follow up bait once the fish stop biting the plug." While on the water searching and fishing for these schools Faircloth will often find himself caught in an afternoon rainstorm.
"It's inevitable that if you spend a lot of time on the water in Texas during the Summer you are going to get rained on. While I encourage everyone to seek shelter during severe weather, you can keep fishing comfortably in the proper rain gear during a summer downpour." said Faircloth.
During the summer months in Texas, Faircloth chooses the AFTCO Anhydrous 2.0 jacket and bibs to keep him dry. "The Anhydrous system is my go to during the summer months for sure. It's 100% waterproof, which is going to keep me dry, but more importantly it is breathable, which is essential for dealing with the heat and humidity." Faircloth concluded.