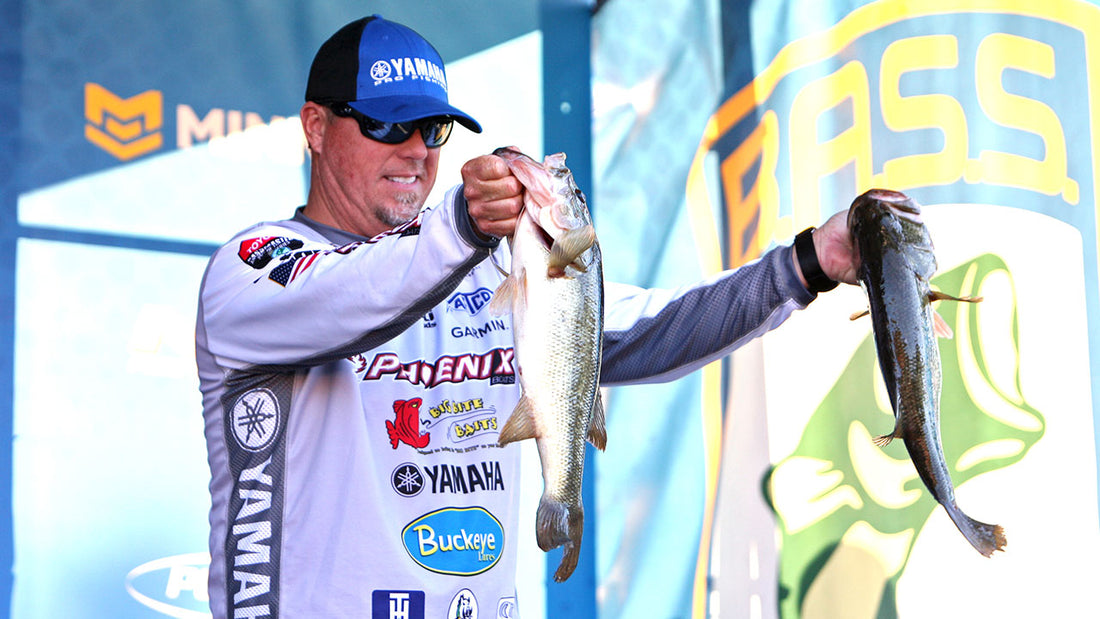 2018 Bassmaster Classic Rundown!
Bassmaster Classic Rundown!
In less than one week 52 anglers will launch their boats with the intention of capturing the most prestigious title in professional bass fishing. Among those top anglers vying for the title of Bassmaster Classic champion will be 5 representatives of the AFTCO Freshwater Pro Team. Ryan Butler, Jason Christie, Dustin Connell, Todd Faircloth, and Russ Lane are primed and ready to test their skills against the best in the world on South Carolina's Lake Hartwell.
For the third time since 2008, Lake Hartwell will serve as the playing field for the best in the world to ply their trade. The sprawling 56,000 acre fishery will offer a plethora of options for anglers this time around, as it is currently less than two feet below full pool. An unseasonably mild winter in the upstate of South Carolina has Spring in full swing, and the Bass on the move. Anglers will likely catch Lake Hartwell at its peak during the March 16-18 event, and the true potential of the Savannah River fishery will be on full display.
JASON CHRISTIE
Known as one of the most dangerous anglers in the sport, Oklahoma's Jason Christie already has a tour level win under his belt on Lake Hartwell. Certainly a threat to win any event he enters, Christie is looking to avenge his second place Classic finish in 2016, and take home the hardware this time around.
DUSTIN CONNELL
2017 Bassmaster Elite Series Rookie Of The Year Dustin Connell is also fishing in his first Classic. After capturing an Elite Series win on Mississippi's Ross Barnett in 2017, and starting off his 2018 with a top 12 on Lake Martin in his home state of Alabama, Connell definitely has momentum on his side.
TODD FAIRCLOTH
With 5 Elite Series titles, and more than 2.2 million dollars of earnings to his name, Todd Faircloth is one of the most accomplished anglers in the sport. Faircloth will be competing in his 16th Bassmaster Classic, and would love nothing more than to add a Classic win to his already prestigious resume.
RUSS LANE
Competing in over 150 tour level events with B.A.S.S., Russ Lane is a veteran of the sport. Lane will be fishing in his 7th Bassmaster Classic, his highest previous finish was a 4th place showing in the 2010 Classic on Lay Lake.
RYAN BUTLER
Blue Eye, Mo resident Ryan Butler is making his first appearance at the big dance, and is making the most of it before even making a cast. Butler has partnered with Catch A Dream Foundation, a non-profit charity that organizes hunting and fishing trips for children battling life threatening illnesses.
Follow all of the behind the scenes action on our AFTCO Freshwater Instagram account (@aftcofreshwater), and come visit us at the expo booth #3502.