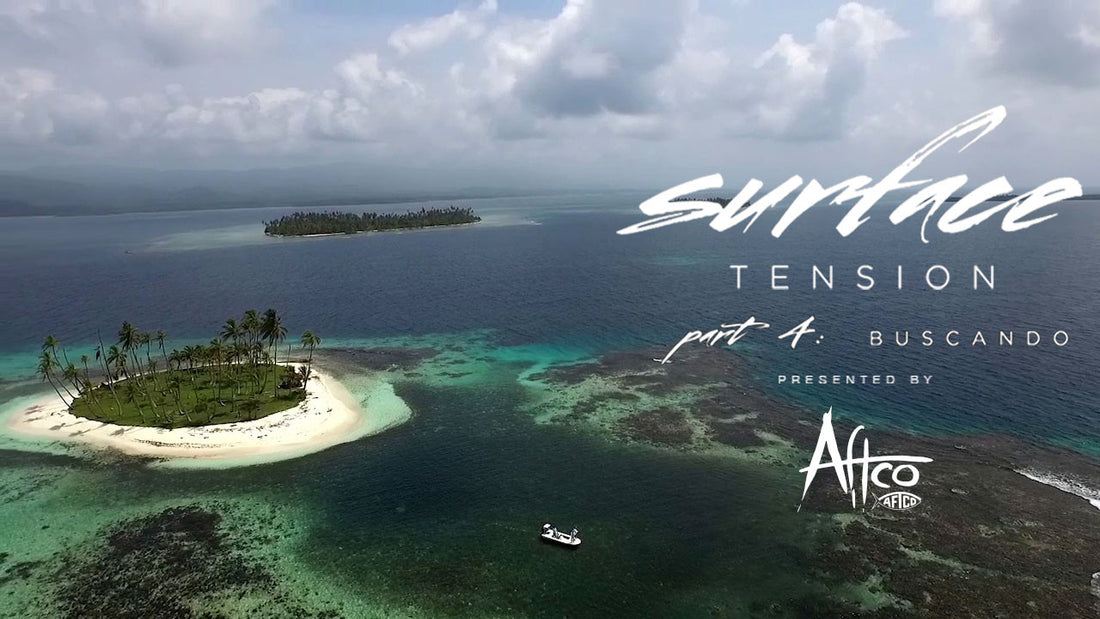 SURFACE TENSION: BUSCANDO
AFTCO Presents SURFACE TENSION a 4-part web video series in association with Shimano, YETI, and Sportfishing Magazine. Filmed by Jason Arnold and edited by Bradford Graham.
Part 4: Buscando, AFTCO teams up with the boys from Shimano, and Sport Fishing Magazine on an exploratory Saltwater fishing trip to scout the untouched islands off the Panama coast. While Panama's seamounts are home to many a 1,000+ Black Marlin and world class offshore fishing, little is known about the fishery surrounding Panama's San Blas Islands. With an endless supply of shallow reefs, shoals, and deep water drop offs there is no shortage of "fishy" looking water and willing biters while jigging & popping with light tackle.