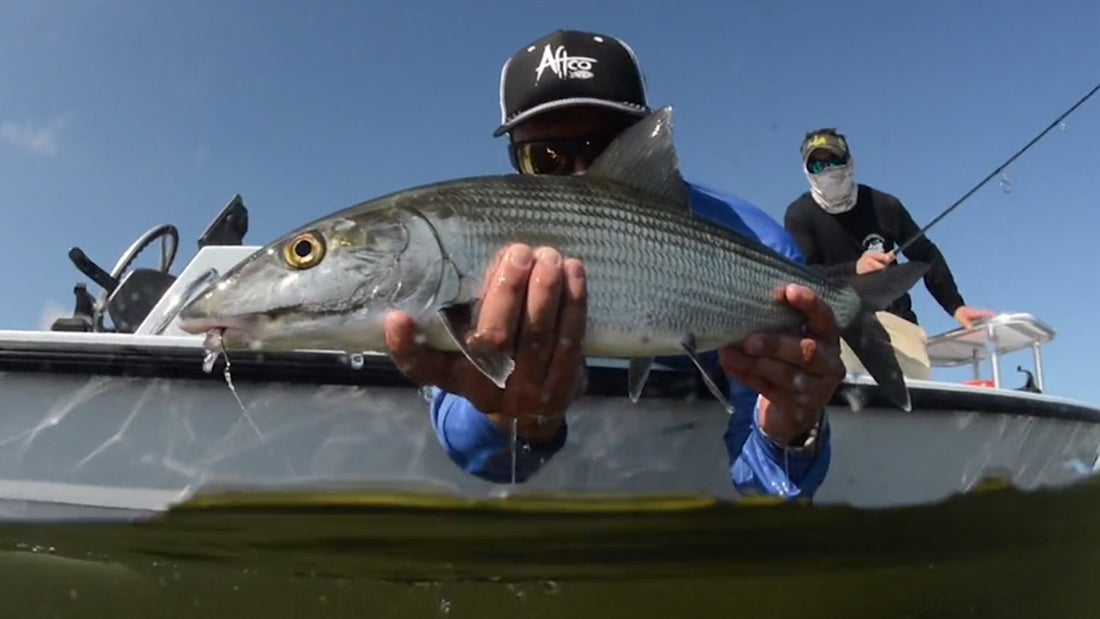 SURFACE TENSION: BONEFISH
AFTCO Presents "SURFACE TENSION" a web video series by Jason Arnold of Primal Productions.
Part 1 highlights the unique fishery just outside the metropolitan high rise buildings of downtown Miami, FL – Biscayne Bay.  AFTCO Pro Captain Alonzo Sotillo of Tidesright Charters breaks down the obsession of the stalk for trophy Bonefish.