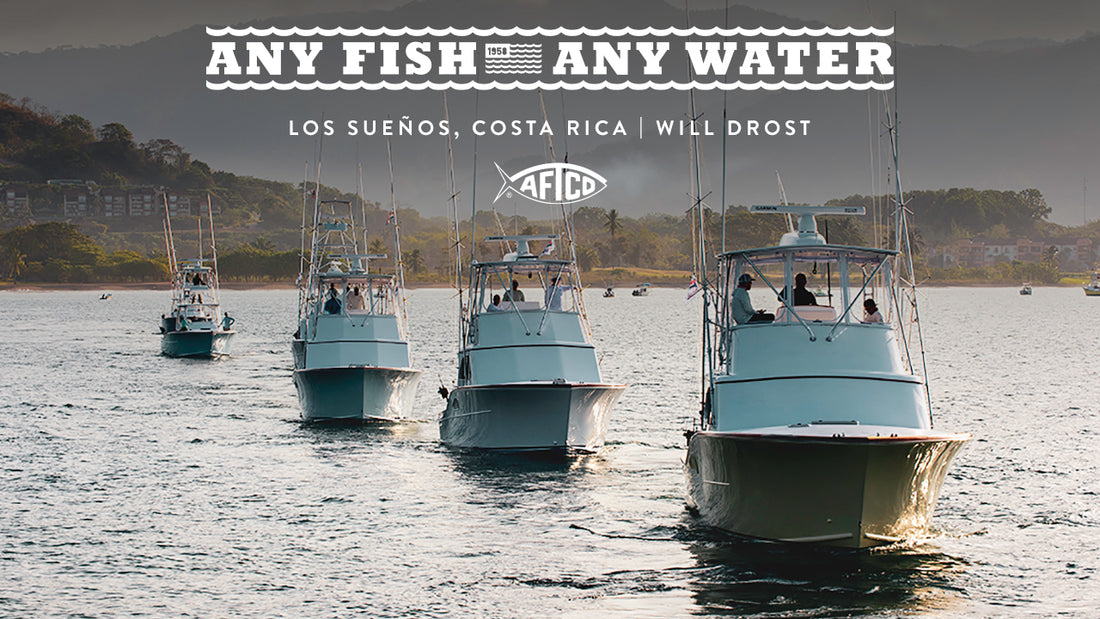 Any Fish, Any Water Ep. 1: Los Sueños | Will Drost
Billfish Capital of the World gets thrown around on a fairly regular basis, but Costa Rica's Los Sueños undoubtedly lives up to the hype. When you ask around about Los Sueños, a reccuring name pops up: The Fly Boats™. The Maverick fleet of Fly Boats has built a reputation as the premier outfitter for those looking for the ultimate experience in Costa Rica aboard the finest boats with the best crew and gear. Their tournament resume and track record speaks for itself and you would be hard pressed to find a finer operation in the world.
Maverick Sportfishing's Will Drost is one of the principals and source of passion behind the entire operation. Drost visited Los Sueños years ago for an eye-opening experience that led him to pursue a dream of establishing the finest sportfishing fleet in the world. His first steps towards turning dreams into reality was building a fleet alongside the original Maverick yacht, Spanish Fly. After Sea Fly was purchased, the foundation was set for what is now an eleven-boat fleet of custom sportfishers tailored in every aspect to provide a platform that delivers on the water. Armed with a crew of Costa Rica's finest captains, mates and staff, Maverick Fly boats are the pinnacle of offshore big game sportfishing.
"Here we are today with an eleven-boat fleet of what we consider and believe to be the finest sportfishing fleet in the world."
— WILL DROST
Offshore fishing in Los Sueños flat out delivers from Roosterfish to Billfish and everything in between.