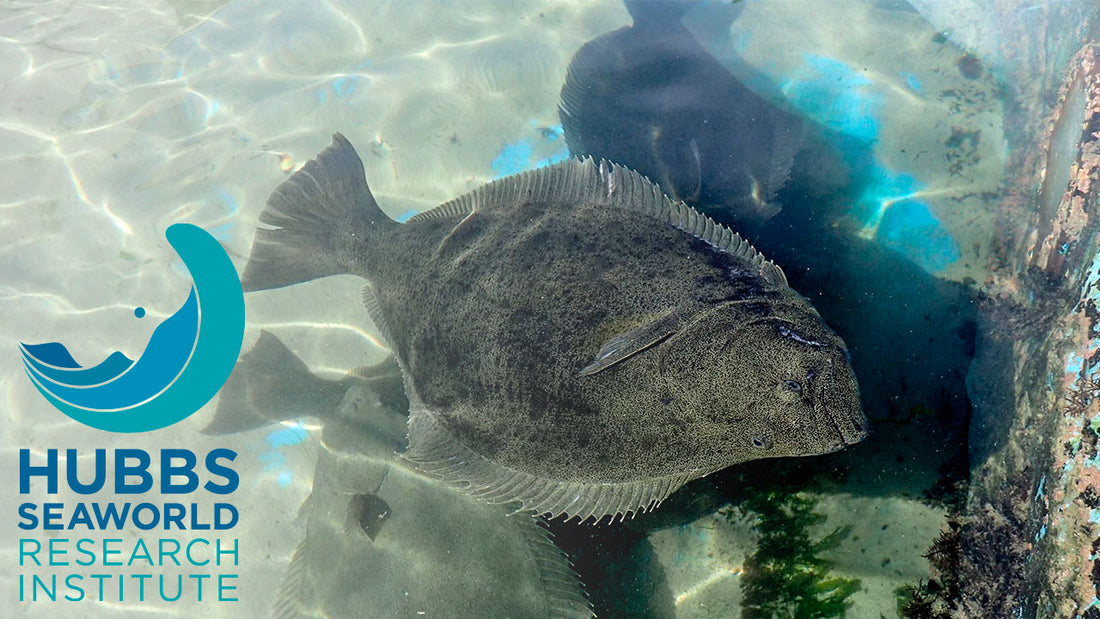 HSWRI Works Towards Halibut Broodstock Program
AFTCO and the Shedd Family continue to play a critical role in the development and success of the Hubbs-SeaWorld Research Institute. Former AFTCO chairman Milt Shedd was the founder of the HSWRI, and current AFTCO President Bill Shedd has been the chairman of the HSWRI since 2007. In addition to donated time, AFTCO and the Shedd Family continue to provide financial support for the organization through customer purchases of AFTCO products.
Check out the recap of a recent halibut broodstock collection trip with AFTCO staff, CCA CAL and additional volunteers below.
Courtesy of ccacalifornia.org
CCA CAL Broodstock Trip Dana Wharf Sportfishing Aboard Fishing Vessel "Sum Fun"
November 2017 - Dana Point, Ca. - As we pulled up to the bait receiver, Wayne Kotow held a morning meeting introducing everyone, explaining the trip purpose, general fishing points for halibut, and how the Hubbs-SeaWorld Research Institute (HSWRI) staff would handle any fish we could collect. He further explained we were under a scientific collection permit so only halibut and white seabass were allowed to be kept and all other species had to be released.
We had a great raffle for all on board and then proceeded to rig up for the day. The trip started off a little slow as we got out to a beautiful, calm morning. Calm is not a good thing when you're trying to drift fish. The people using artificial baits had the advantage of covering more ground to find and entice the fish.
There were large schools of bait around us along with other marine life. Mike from AFTCO was the first to catch a halibut, and it was a beauty. I think it measured out around 29 inches and was very healthy. Captain Shane Mansur did a great job moving the boat into areas that have been productive for halibut.
We finally were rewarded with a little breeze and that helped out the drift and bite. Christie Shedd hooked up on a swimbait and fought a great battle to be rewarded with an ~80# black seabass that was released cleanly.
We picked away as the day wore on and we caught 6 halibut. Overall it was a beautiful day on the water with great fishermen doing a great thing for the future of the hatchery program and our fisheries. We look forward to doing many more of these research trips in the near future.
CCA CAL in association with Hubbs-SeaWorld Research Institute (HSWRI) is working to provide both white seabass and halibut for release into the local waters. The white seabass program has been operational for many years and CCA CAL is working to try and get California Halibut as the next species to release from this program. Grow-out pens for white seabass restocking are in full operation in San Diego, Dana Point, Newport Beach, Huntington Harbor (HOPE), King Harbor, Marina Del Rey, Catalina, Agua Hedionda Lagoon, Southwest Yacht Club and Channel Islands Harbor Marina. Releases from these pens into local waters occur throughout the year.