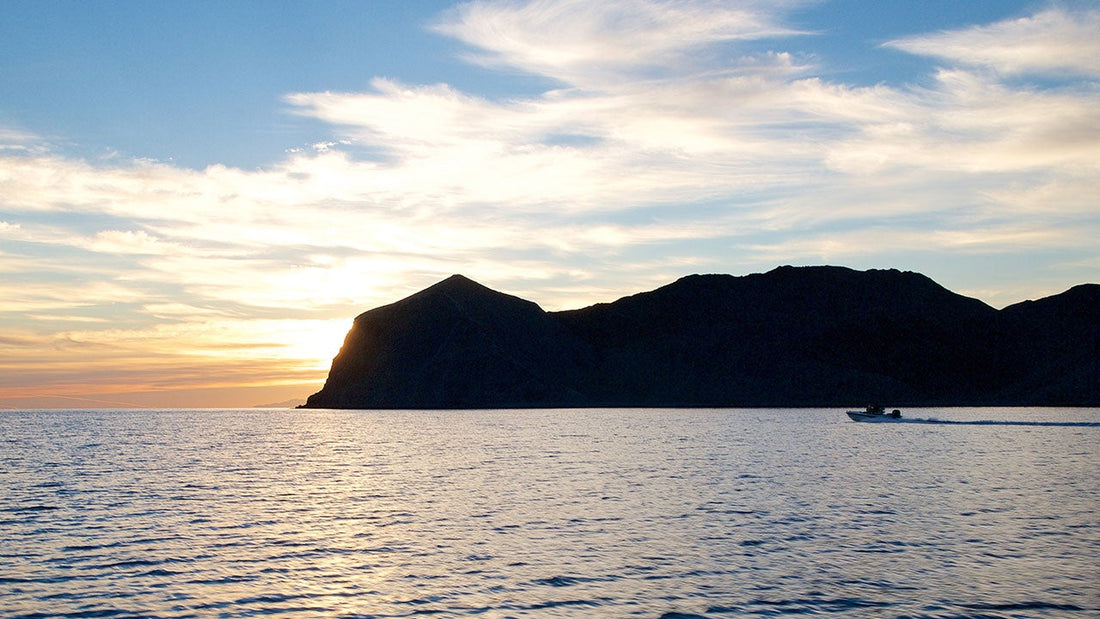 2021 Conservation Recap: $548K in Contributions
2021 is nearing an end, and at AFTCO the gears have been turning on ideas to be bigger and better in 2022. But we want to take a moment to look back at 2021.
A lot of good was done for fishing conservation in 2021 thanks to customers like you. Each year, through our 10 % Pledge to Protect & Conserve, AFTCO and the Shedd Family contribute at least 10% of company profits towards fishing conservation, protecting our resources, and ensuring future generations have access to a sustainable fishery. In 2021, AFTCO's 10 % pledge resulted in $548,000 of contributions.  
Our 2021 10 % Pledge's 3 largest financial contributions are highlighted below:
Coastal Conservation Association - $139,900 to CCA state and national chapters in support of their mission of ensuring the health and conservation of our marine resources and anglers' access to them.
Keep America Fishing - $75,000 donated in support of fishing advocacy efforts. Through policy, science and conservation, the Government Affairs team of the American Sportfishing Association (ASA) works to minimize access restrictions, promote clean waters and restore fish populations.
Hubbs SeaWorld Research Institute - $75,000 donated. In 2021 Hubbs released 90,000 fish into the ocean for replenishment through their Carlsbad Hatchery and published 19 scientific research papers among many other achievements.
Among these three, AFTCO supported a number of the 10% pledge partners in 2021. 
A Selection of AFTCO's 10% Partners 
• The War on Carp
• AFTCO's Bass Buss Live Release Boat
• Captains For Clean Water
• Center For Sportfishing Policy
• Dolphin Research Program
• FishAmerica Foundation/ASA
• Friends of Reservoirs
• Keep America Fishing
• GLATOS
•IGFA - International Gamefish Association
• Bass Fishing Hall of Fame
• Keep the Tennessee River Beautiful
• Marathon Man / Fishing For Life
• TPWD - Texas Parks & Wildlife
• Wild Oceans
• C.A.S.T. For Kids
• Fishing's Future
• The Ike Foundation
In 2021, AFTCO continued our support of B.A.S.S. Nation grassroots with another year of AFTCO X BASS Conservation grants. This year we paid $20,000 in grants to Bass Nation Clubs looking to make their local fisheries better with projects such as habitat restoration and habitat creation. As the year finished with continued troubles with group gatherings, the bass clubs were still able to establish fish habitats in lakes around the country. This year, groups got involved creating and planting artificial habitats but also cypress tree plantings which not only provide fish habitat but also mitigate shoreline erosion. These projects will continue their work into 2022.
A component of our 10 % pledge means protecting anglers' rights and reasonable public access to a sustainable resource. In that regard, we spend a considerable amount of time on 30x30 issues. This year we compiled scientific research expressing the need for governmental bodies to consider sport anglers in their decisions and outlined possible solutions to fishery biodiversity issues. This took a considerable amount of time and was supported by fishing conservation groups around the country. To read our articles, go to the 30X30 Blogs Page.
Additional 2021 Accomplishments we're proud of 
In 2021, AFTCO scored big winning all 4 apparel awards at this year's ICAST 2021 New Product Showcase. As we look into 2022 with optimistic eyes, we are hoping that our success continues allowing us to not only bring great clothing to the fishing industry but also to contribute more to our 10% pledge and partnering conservation efforts. In 2021, we investigated how to be more sustainable and in 2022, many plans will be initiated to reduce our environmental impact on the oceans, rivers, lakes, and land that support our fisheries. In 2022, these goals include utilizing recycled and sustainable fabrics in our clothing, recycled hang tags in all clothing, and considerate actions in the warehouse and office to reduce energy and waste. These goals are set to mitigate our landfill footprint that results in better water quality, slow plastic pollution that ends up in our ocean, and lower carbon emissions. 
$548,000 for the Sport of Fishing in 2021 – How We Got There
How does AFTCO determine 10 % Pledge Partners & Projects? The basic buckets for our 10 % support fall into these categories: fishing conservation advocacy, saltwater habitat, freshwater habitat, fish hatcheries, protecting public fishing access, youth fishing engagement and education, clean water, scientific research and fish tagging.  Some of AFTCO's donations are project-based, and some go to support the overall mission of our partners.
How are donations accounted for?  Our 10 % pledge model dictates that the more successful our business is in a year, the larger our contribution. AFTCO determines our annual donation amount by setting the goal to contribute a value that is equivalent to at least 10 % of total company profits as represented on company financial statements. In 2021, the Peggie Shedd Marine Trust made a $50,000 donation on behalf of the Shedd family who owns AFTCO.
The value of donated time and product is not included in this total. AFTCO often provides support through the donation of time and product.  We conservatively estimate that we contributed approximately $80,000 of inline retail product to support the mission of our partners in 2021. Additionally, AFTCO staff donates a considerable amount of both personal and employee time towards conservation and sustainability efforts, including volunteering at fish hatcheries, events with CCA, and at AFTCO company beach cleanups. We do not formally track or assign a monetary value to these efforts. AFTCO's Chairman Bill Shedd has spent over 400 hours a year on conservation and fishing access issues for 40+ years.