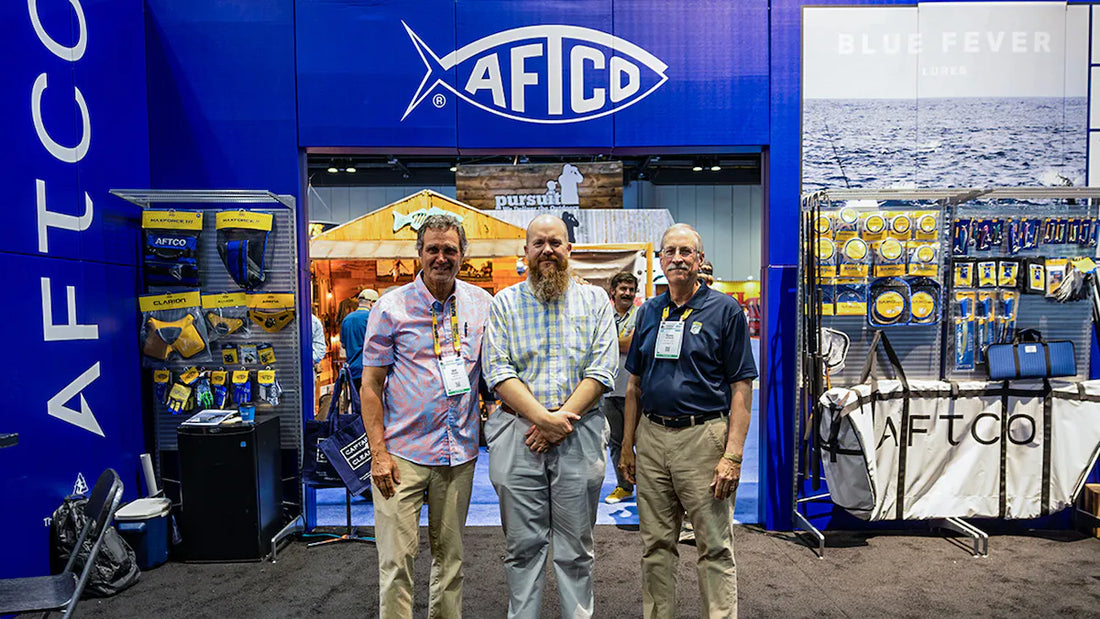 AFTCO Pledges $100,000 Toward Bass Conservation in North Carolina
AFTCO, the North Carolina Wildlife Resources Commission (NCWRC) and the North Carolina B.A.S.S. Nation (NC B.A.S.S.) are partnering to improve bass habitat. AFTCO recently sent it's first of four annual $25,000 checks to the NCWRC which will be used toward developing an aquatic plant propagation greenhouse. This new facility will help produce the specific types of vegetation needed to improve bass habitat in North Carolina waters and will potentially increase the NCWRC's vegetation production by 400-500%. 
Where Does North Carolina Get Essential Fish Habitat?
For over 30 years the NCWRC has been involved in establishing freshwater fish habitat in reservoir and riverine systems.  Initial focus was establishing structures such as Christmas trees, but efforts eventually turned towards artificial structures that are almost exclusively used today.  The agency began aquatic vegetation introductions to their habitat efforts about 15 years ago due to the loss of natural vegetation, and an increased understanding of just how important vegetation is to the health of bass and other freshwater fisheries.  Mark Fowlkes, NCWRC Piedmont Aquatic Habitat Enhancement Coordinator began a limited production of vegetation at the NCWRC's Sykes Depot in Mebane, North Carolina.
North Carolina's Fish Habitat Projects
Currently, the NCWRC works on 4 – 5 revegetation projects each year.  North Carolina has over 100 reservoirs and there is a need to expand the vegetation program to improve water quality, overall fishery health, and promote angler opportunities. The next step in the evolution of state's bass habitat program is to build a proper greenhouse.  This will not only greatly improve vegetation production capacity but also provide the ability to conduct research projects.  A better understanding of what plants grow best in the state's waters under varied environmental conditions will help biologists chose the correct plants for different areas of the state. 
With increased vegetation production, one of the agency's goals will be to partner with NC B.A.S.S. and other angling groups to develop an "Adopt a Reservoir" program to help in their efforts to improve bass habitat in waters throughout the state. The agency and NC B.A.S.S. have a long-standing conservation partnership, where among other things, bass anglers have volunteered to help plant aquatic vegetation.  When the new AFTCO-sponsored greenhouse comes online, NCWRC will rely even more on the partnership and the volunteer angler support NC B.A.S.S. can provide.