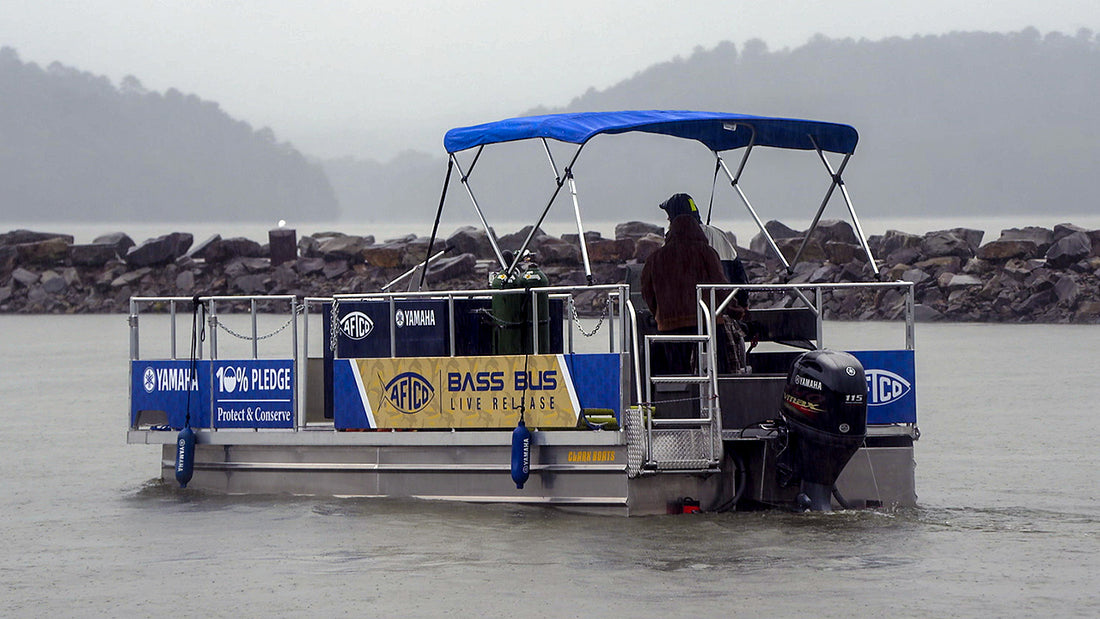 AFTCO Bass Bus Live Release Boat
The AFTCO Bass Bus Live Release Boat — built in part with support from Yamaha — attends key tournaments across the country.
The Bass Bus was splashed in October of 2019 at Lake Dardanelle during the first-ever AFTCO Collegiate Open. The event was the perfect platform to showcase AFTCO's Conservation First Tournaments as today's collegiate anglers are quickly embracing and driving forward the conservation efforts of tomorrow. As a result, the Bass Bus experienced a 100% survival rate with zero fish mortality.
As the centerpiece of AFTCO's conservation program, the Bass Bus is operated by Kelly Power's experienced release boat technicians at Ulrich Marine. With planned activations at tournaments, the Bass Bus is responsible for the healthy release of thousands of bass.
From helping anglers find their favorite fishing shirts, to building a variety of fishing gloves for all weather conditions, AFTCO believes in producing gear that holds up to the needs of serious anglers. Just as important is the belief that it is AFTCO's responsibility to help give back to our shared fisheries. By supporting tournament organizations through programs like the Bass Bus and broader conservation initiatives, we hope to do our part to enable the efforts of conservation minded anglers for generations to come.