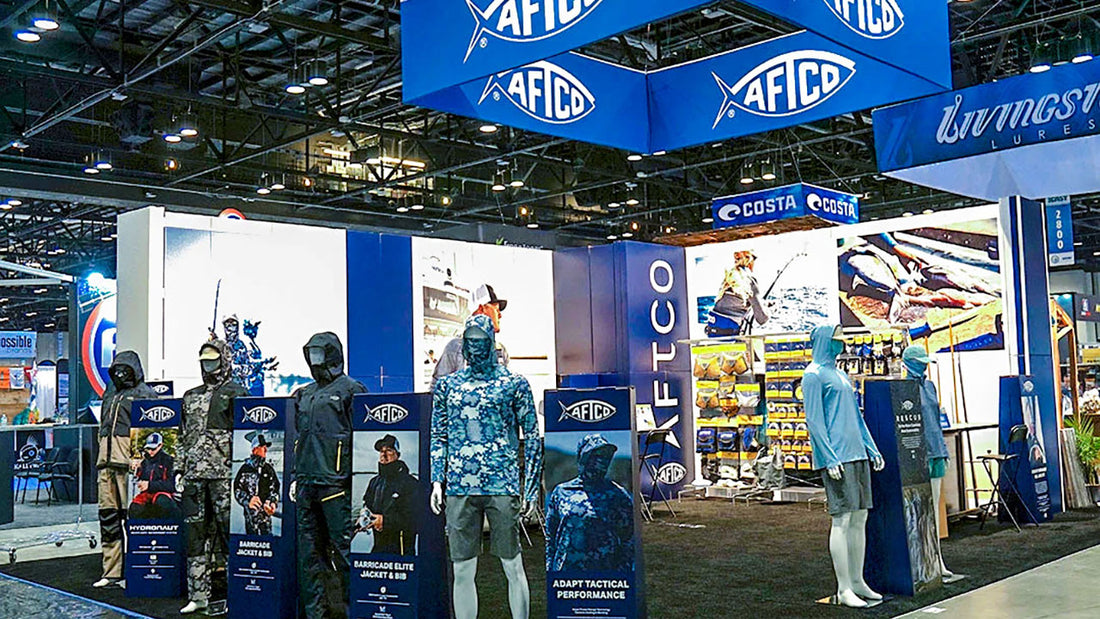 AFTCO Debuts Sustainable ICAST Booth
At ICAST 2021, we introduced a booth made entirely from recycled corrugated cardboard as part of our Fisheries First initiative — a commitment to reduce the environmental impact on the oceans, rivers, lakes, and land that support our fisheries.
To construct our 30' wide by 15' tall booth, we partnered with Cartonlab, an ecodesign collective that utilizes recycled cardboard for a wide array of structures to promote sustainability in different industries.
Additionally, we placed installments at the show entrances to launch our Rescue sustainable clothing line. This all-new collection of technical fishing clothing is made from ECONYL® regenerated nylon, a unique fabric spun from ocean and landfill waste including decommissioned fishing nets, industrial plastics, and fabric scraps.
We are proud to partner with Cartonlab and are excited by the work they are doing to create a self-sustainable, full circle recycling process for events like ICAST. Check out their process here.
With plastic pollution from land-based sources working its way into our oceans at an alarming rate, our goal is to inspire others to consider recycled and sustainable tradeshow booth alternatives. We are committed to measurable steps in our workflows that translate to less pollution and a smaller carbon footprint.