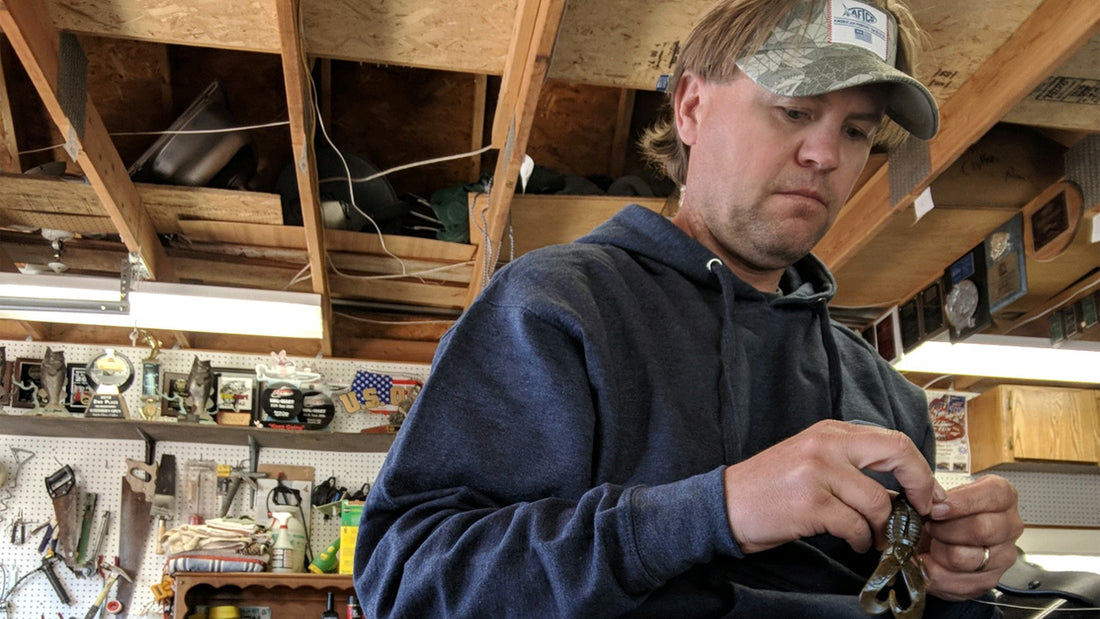 B.A.S.S. Elite Series - St. John's River Preview
When the Bassmaster Elite Series season begins on February 7th, the first cast will be made on very familiar waters. B.A.S.S. has visited the St. Johns River four times in the past eight years, and AFTCO freshwater pro team member Clifford Pirch has been in the field for two of those events.
The conditions on the famed Florida fishery will be very different from what Pirch has seen in the past due to damages inflicted when Hurricane Irma ran roughshod over the area in 2017. "From what I have been able to research that hurricane really did a number on the eel grass, and other vegetation that we have targeted on previous trips to the river," said Pirch.
Florida largemouth are notorious for relating to the various types of vegetation the St. Johns River has to offer, especially when it is time to participate in their annual spawning activities. "Every time I have been here previously, it has been a spawning tournament and most of those bedding bass have been caught in or near some type of vegetation. I am really curious about what will change in that regard since there reportedly isn't as much healthy grass in the system this time around."
One thing that is always assuredly changing early in the year in Florida is the weather. Unseasonably low temperatures have had the area residents bundling up in their fleeces to fight off the cold, but the largemouth don't have that option. "I have been keeping my eye on the weather in Florida leading up to this event, and even though it has been extremely cold I like the scenario that could possibly be setting up. It looks like we could hit it on a warming trend, which could really motivate those bigger fish to make that move from their wintertime hideouts into more accessible areas," Pirch says.
While the weather will likely be the main player in the first Elite Series event of 2019, Clifford Pirch is hoping he can also grab some of the headlines to kick off the season. "I'm really hoping to get off to a good start in Florida, and get that momentum rolling. 2019 is going to be an exciting year in professional bass fishing, and I would love to be one of the anglers that adds to that excitement" concluded Pirch.
Follow all of the behind the scenes action on our AFTCO Freshwater Instagram account (@aftcofreshwater).