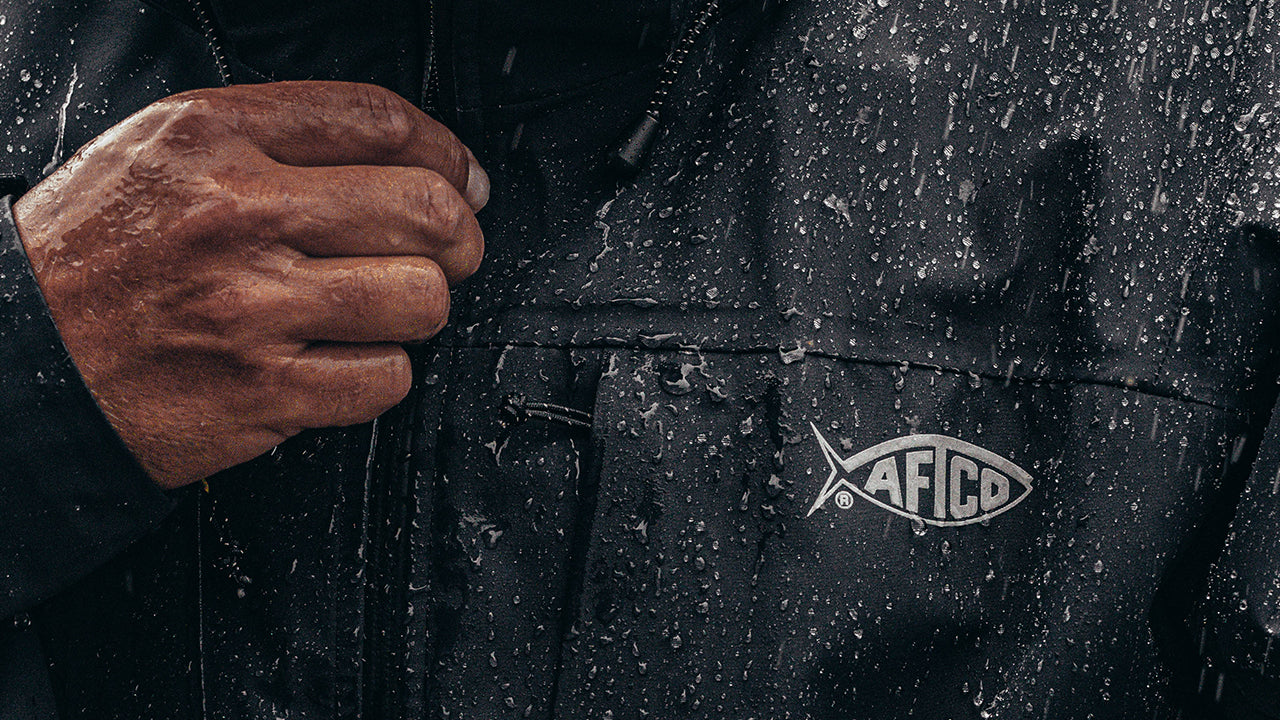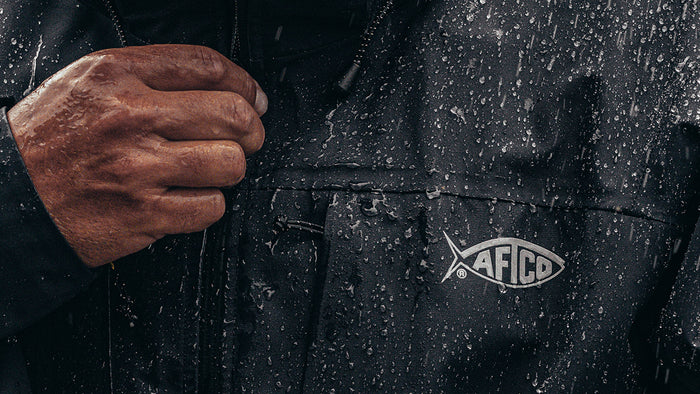 Outerwear Care Instructions
AFTCO technical outerwear must be properly cared for and maintained to ensure the effectiveness of the garment. The primary indicator that your outerwear needs care is visually on the exterior of the shell. If you notice that your outerwear is no longer beading up water and has begun to soak up water, this is known as wetting out. This is the primary indicator that your outerwear is not performing to its full potential and requires care. To keep your outerwear in good condition, simply treat it with Nikwax and follow the instructions below.
Step 1
Shake well before use. Apply undiluted Nikwax Tech Wash with a sponge or soft nylon brush to treat stubborn stains before washing. Follow the garment care label instructions.
Step 2
Machine wash. Place a maximum of 6 garments in the washing machine. Use cold water only. After the machine has filled, add the following amounts of Nikwax Tech Wash:
5 fl oz. (150 ml) for 1-3 garments, low water level.
8.5 fl oz. (250 ml) for 4-6 garments, medium water level.
Step 3
There is no need to dry the garments before waterproofing. Air dry or tumble dry on a low setting, if the care label allows. On a protected work surface, lay a clean, wet, and fastened garment flat. Hold the Nikwax spray bottle 6 inches away from the garment. Wait for 2 minutes. Remove any excess product with a damp cloth. Check carefully to make sure no areas have been missed and air dry for several minutes.
Things to Avoid
Bleach: Fades colors and can damage DWR waterproof coatings.
Fabric Softener: Clogs the pores of technical fabrics and can damage waterproof coatings, minimizing the waterproof/breathability rating.
Iron: The heat may damage technical fabrics, potentially melting your garment.
Dry Cleaning: Products used to dry clean could damage the technical features of your garment.