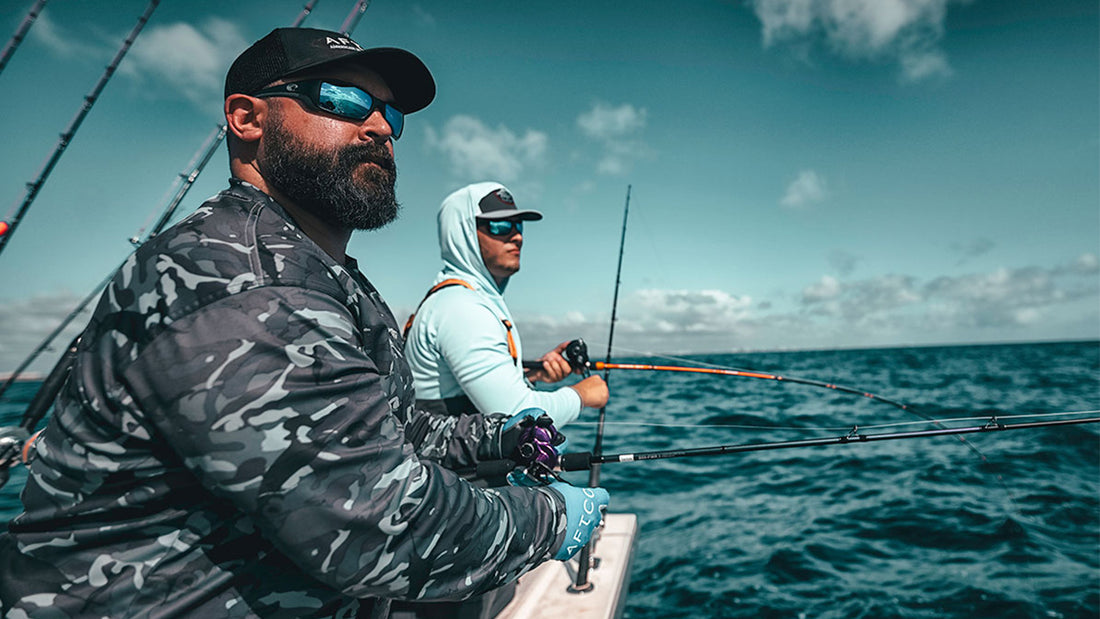 Benny Ortiz Top Gear Picks
Benny Ortiz is a pioneer of slow pitch jigging in the United States and is widely considered to be one of the most technically precise anglers in the discipline.  From his beginnings in the brooks, streams and ponds of upstate New York, he can now usually be found jigging the waters off of Florida and into the depths of the Gulf of Mexico.
Ortiz has proven this tactic to be deadly effective from the shallows to over 2,000ft, landing over 80 different species of fish on slow pitch jigs.  As the popularity of slow pitch jigging continues to explode, anglers consistently rely on Ortiz's instruction in person, from seminars, in print and online to demystify the technique and to make it more accessible for novices and experts alike.
GEAR:
From small tackle accessories to technical outerwear, I rely on AFTCO products to ensure I am the most prepared to have my best day on the water – every time.  Here are my go-to products that I cannot leave at home when I'm heading offshore for a day or more of slow pitch jigging.
AFTCO's Stealth Fishing Shorts are a staple in my fishing wardrobe, and for good reason.  Anyone who jigs knows the importance of having a quality pair of split ring pliers nearby. The integrated pliers pocket in these quick-drying shorts keeps your split ring pliers always within reach.  
In Florida's hot and humid summers I rely on AFTCO's Samurai Sun Protection Shirt to keep me dry with AFCOOL and protected from the midday sun with AFBLOCK UPF50+.  Get dirty? No problem - the stain release fabric washes clean and keeps your shirt looking new while you're out on the water.
It's also no secret that a full day of jigging will take its toll on you, particularly on your hands.  That's why I worked in conjunction with AFTCO to design the JigPro Fishing Gloves.  I needed something that would protect the angler's hands, be reinforced at known stress points while slow pitch jigging, be rated SPF50 or better, dry quickly, and, most importantly, have superior fit and performance.  I think we nailed it.  Gone are the days where it feels like you're going gardening after you slip on your fishing gloves.  These are high-performance tools that will only make your day on the water better and more comfortable.  Your hands will thank you the day after as well, trust me. 

Lastly, I've been using AFTCO SAIKO PRO leader since before its official release in 2019. Hands down, it's the best leader material that I have used. With an unparalleled line diameter to strength ratio, I'm able to use thinner leader without sacrificing strength or abrasion resistance.