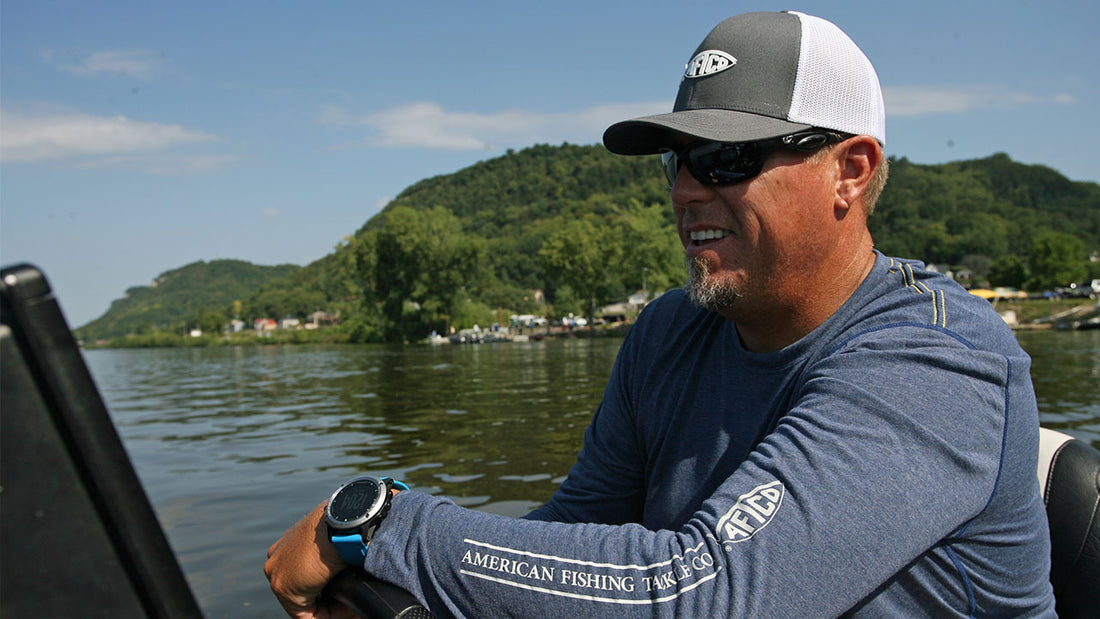 Preparing For a Bass Fishing Tournament – Practice by Russ Lane
How to prepare for a Bass fishing tournament?
The phrase 'practice makes perfect' is one that has been ingrained in most of our psyches since childhood. What if we took that phrase one step further, and said 'practice does not make perfect, perfect practice makes perfect'?
Practicing or preparing properly for a bass fishing tournament simply doesn't mean that you are engaging in the process to make you feel like you've accomplished something. From planning out the right bass clothing & tackle, to the time spent on the water, you actually need to be putting in valuable work that is going to show tangible results. This mentality holds true for all Bass fishing tournament fishermen, whether practicing for your weekend club tournament, or a Bassmaster Elite Series event.
Making the most of my practice is a critical element of my success each and every season. How I do that depends on numerous factors, which include the amount of time I have, and my familiarity with the particular body of water, just to name a few.
The first thing I want to do when I arrive at a body of water is try to see as much of it as I possibly can. This accomplishes several things in my mind that give me confidence. It allows me to get a good lay of the lake or river, and reveals the dominant types of cover in the fishery that I have to choose from. Seeing changes in water color throughout the body of water also keys me in to what the Bass fish may, or may not be doing.
Next I want to try to determine what the Bass fish are doing at that particular time. This holds true whether I am practicing two months prior to the tournament fishing event, or two days before. The only way to accomplish that is to fish, and hopefully catch a few. One thing is always for certain, and that is whatever they are doing now, that undoubtedly it is going to change. So with that being said, I am always trying to think where will these fish go, or what will they do if a certain scenario occurs. As a general rule of thumb if one pattern goes away then it makes another pattern develop.
Lastly, if the body of water offers multiple species of Bass I am going to try and determine what each of those species are doing as well. I can't count the number of times I may have been on a great largemouth bite during an event and it went away, only to be bailed out by my backup spotted bass plan. Not putting all your eggs in one basket can make or break your tournament success in many cases.
Hopefully these simple tips allow you to approach your next practice session more efficiently and unlock the puzzle that we are all trying to solve. Good luck to all my fellow anglers in 2018!  And don't forget, to get behind the scenes look at a B.A.S.S. Open event and possibly even have your entries paid for by checking out our Bass Bootcamp.